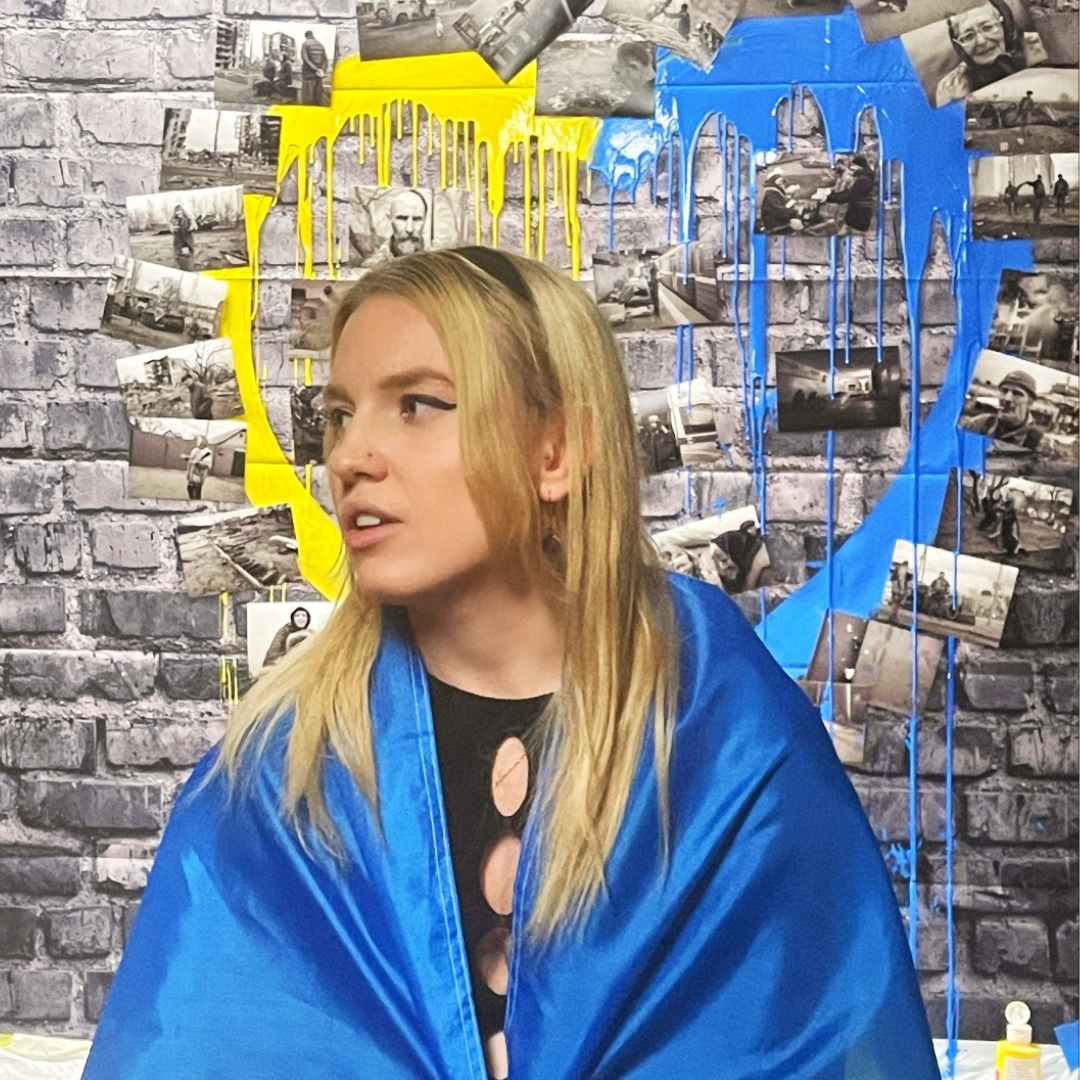 ---
I am Ukrainian-American and I live in Washington DC. It has been one year since an unjust war struck my beloved Ukraine. Terrorist weapons have killed tens of thousands of our people, and missiles have destroyed our schools, hospitals, and homes all across the country. Our children have been raped, tortured and slaughtered in torture chambers discovered in city after city. These atrocities have been committed by barbarians who have invaded our land like hordes from the days of Ivan the Terrible.
Ukraine today is a long way from the past childhood summers I spent enjoying peaceful villages and pristine beaches on the Azov and Black Seas. I remember a country filled with civilized, intelligent and beautiful people who only wanted to live with dignity and esteem, free from oppression, threats, lies and corruption, But now, every family in Ukraine and millions of families across the globe have been scarred by the ravages of the war against us. Refugees are scattered across Europe and America, living in the homes of people who care and who remember another tragic war that ended more than seven decades ago. My family in America has sponsored and housed a dozen of these refugees.
From the first days of the war, we helped get clothes and food to Ukrainians on the borders of Slovakia and Poland. Together with friends and colleagues, we found temporary housing for more than 200 Ukrainian families in Poland and the Czech Republic. We have provided assistance to those in need in many parts of Ukraine and even to soldiers serving on the front line. From the first days, we were where the Ukrainians needed help. We understand that even at a distance, it is possible to organize logistics and provide food for hundreds of people who were left alone, and to help hundreds of homeless animals by supplying them food from Europe.
With every day of this war, we Ukrainians are stronger and more determined to defend our choice of democracy over autocracy. We understand that the defense of our country and our democratic values is also the defense of the sovereignty and values of all civilized countries. No weapon can make us cower in fear, kneel to threats, or surrender in defeat. No blackout, freezing cold, or air raid siren can break our spirit. We are a proud, brave and fearless people who will forever fight and resist everyone who tries to take away our freedom, and democracy.
President Zelensky is the most respected leader on earth today because he represents the hopes and desires of all civilized people to live with dignity and freedom. He epitomizes the Ukrainian spirit and heart, filled with courage, determination and pride, and uses the very essence of his being to rally the world to support Ukraine. His clarion call is being heard and acted upon everywhere yet Ukrainians are still dying and suffering each and every day. So more must be done.
I am asking all civilized nations and all civilized citizens in the world to help us oppose this war and regain our territory by showing solidarity with us. Together, we are all one because, as Ukraine stands, so stands the entire free world. I am calling on everyone to join our fight for freedom and justice in whatever way you can. Please share this video everywhere along with the hashtag #StandWithUkraine.